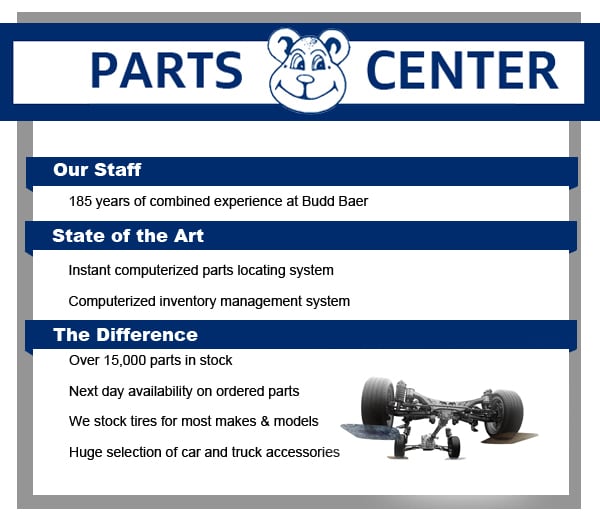 The Benefits of Using Genuine Mazda Parts for Service
It's likely that your Mazda is going to require service at some point during the time that you own it. This is something that comes up because of the normal wear and tear of daily driving. Our Pennsylvania Mazda service center recommends that you don't delay when you notice something is not quite right with your automobile. Neglecting service can lead to some much bigger issues that would cost a lot more money to tend to. When work needs to be completed, you can trust that Budd Baer Mazda is going to use only Mazda-sourced parts for all the work we do. There are several benefits that go along with this choice.
Easier to Find What is Needed
When you know that something needs to be repaired, you want to find the part right away. We don't want to keep your vehicle longer than we must. Being able to source a part directly from Mazda makes it much easier for us to get your vehicle back on the road. We know it's going to be the right part as soon as we receive it.
The Right Fit
If an aftermarket part is used for a repair, there is a risk of a part not fitting correctly. This might not be immediately obvious once the repair has been made. If something malfunctions because of a slightly wrong fit, this could end up creating a very expensive situation.
Warranties and Coverage
Mazda provides several parts that come with their own warranty. These warranties will cover any future issues that would occur. That means you'll only be paying for a repair once. If that part malfunctions again, you won't be liable for paying.
If you would like more information on Mazda's parts that we use for our repairs, call our Washington, PA Mazda dealership today! We encourage you to schedule an appointment online if you think there is something that needs to be addressed. Let us know how we can help you keep your Mazda in exceptional condition! Discover genuine Mazda parts for sale near Canonsburg, St. Clairsville OH, Wheeling WV, and Morgantown WV.
Parts Request
* Indicates a required field