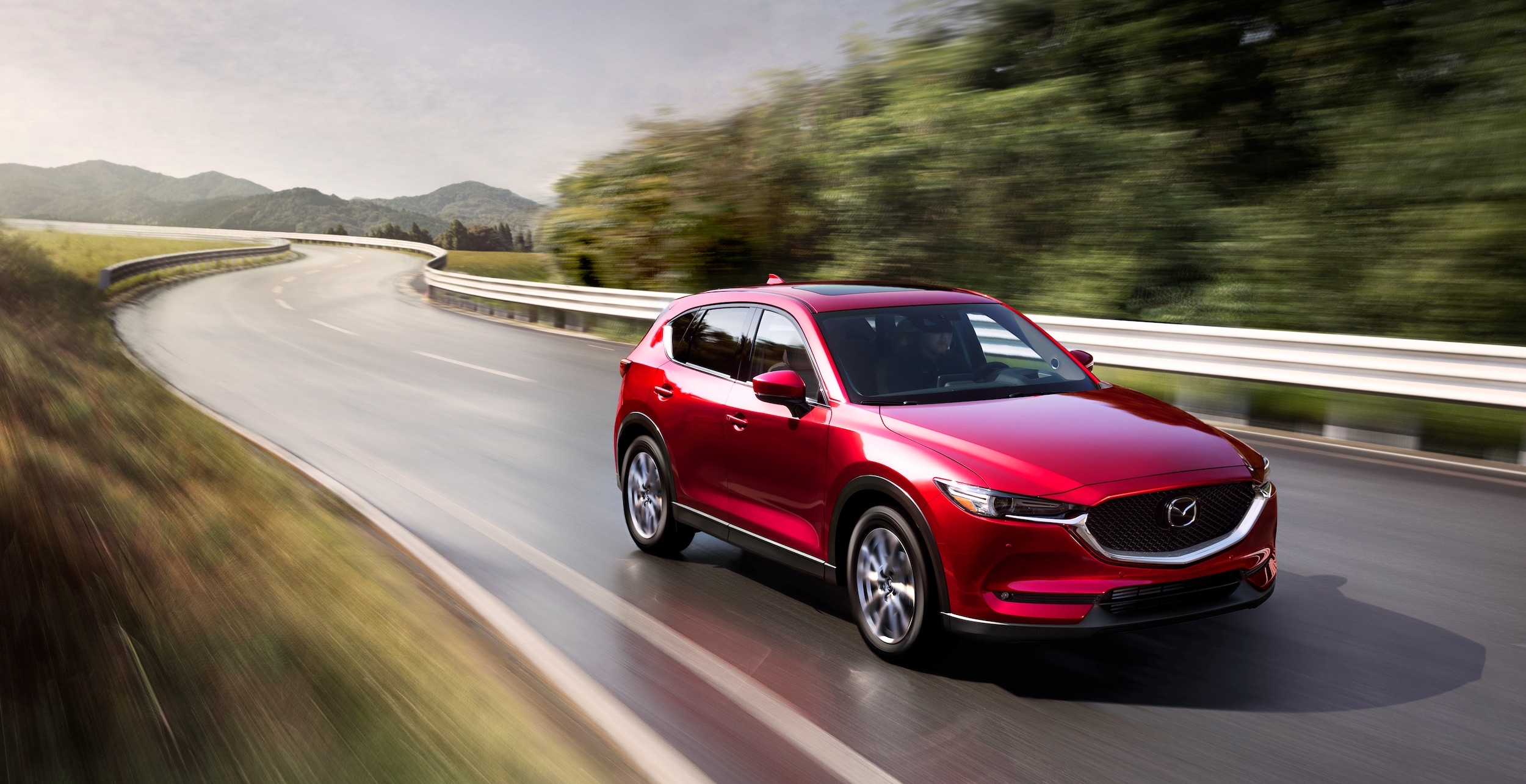 Car and Driver proudly provides consumers with expert automotive information and opinion, helping many of us narrow down which vehicle on the current market is right for us. One way they hope to help consumers is by comparing popular compact SUVs to see which one is the best option to buy or lease. After careful consideration, the 2020 Mazda CX-5 came out on top, and for many great reasons.
It's important to know how they tested these popular models and reached their decision. To get the most accurate results, their team of experts reviewed these models by examining them as a real family would. So, they took each vehicle on a mini road trip and packed them full of cargo that aligns with real-world use. The way they tested is crucial as it shows the results are meaningful for everyday drivers.
So, what made the new Mazda CX-5 come out on top? To start, this compact SUV has an immensely attractive cabin. The interior is loaded with top-notch materials and sleek styling that stands out from the second you enter the vehicle. The seats are also comfortable and offer enough room for most passengers.
The 2020 Mazda CX-5 is also a blast to drive, whether you're cruising around town or traveling long distances with your family and friends. When you take a corner, there's minimal body roll, and the vehicle maintains a composed feeling the whole time. It's also rather quick off the line, and passing cars on the highway is easy with its energetic powertrain.
Many factors make the new Mazda CX-5 an outstanding vehicle. To get a better idea of how much this new Mazda SUV will improve your daily driving experience in Washington, PA, come to Budd Baer Mazda today for a test drive.